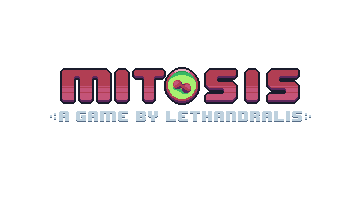 Mitosis
The Critical Specimen Containment Wing at the National Microbiology Laboratory has been breached! Microorganisms seem to communicate with a mysterious force and multiply uncontrollably!

You have been tasked to control the breach, and eliminate the microorganisms. You are given a variety of powerful cellular deconstruction weapons. But be careful not to exterminate all specimens, you must leave ONLY ONE of them alive at the end of each round!
Please enjoy in Fullscreen mode. Technically playable on mobile, but a PC gives the best experience.